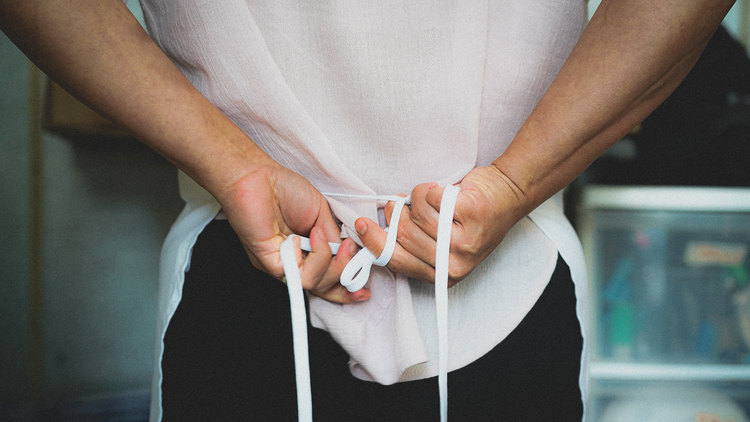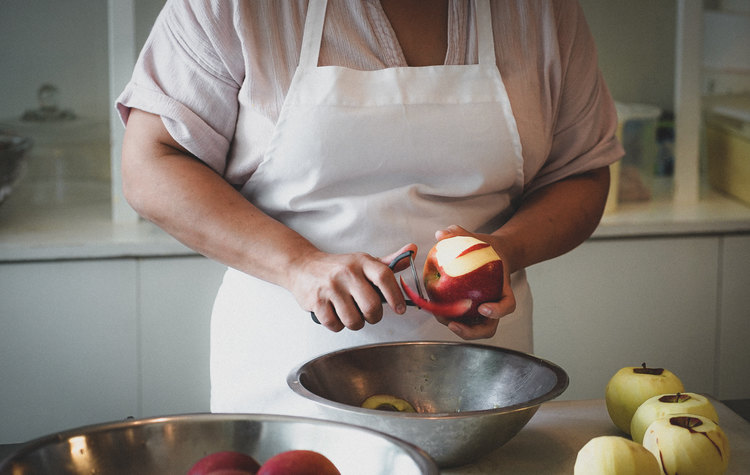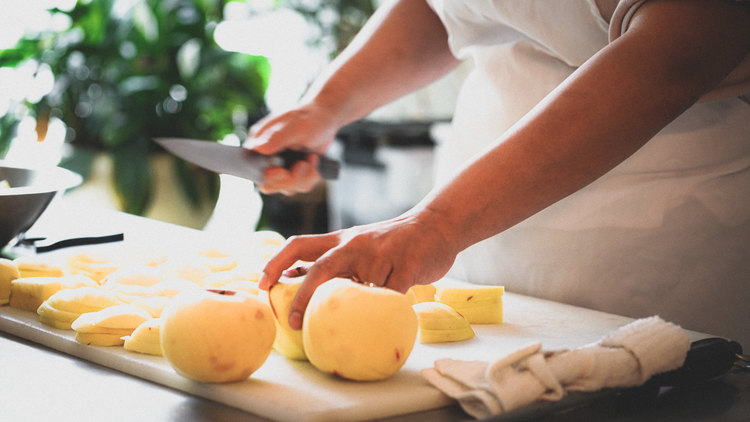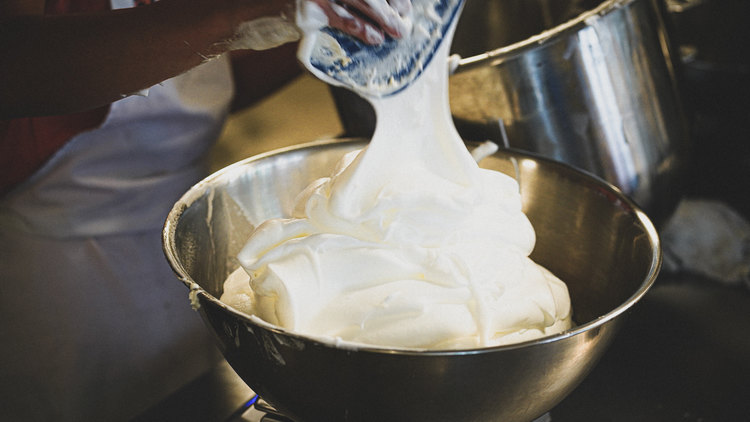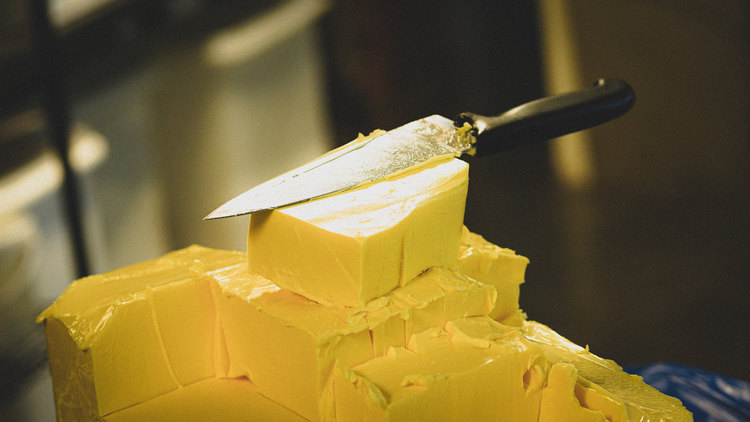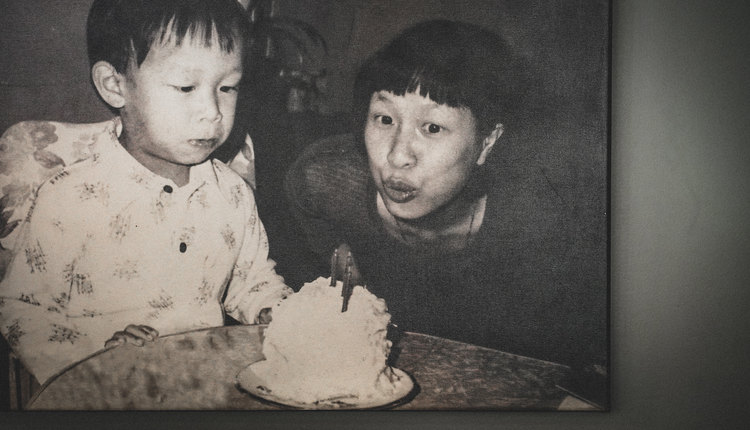 A blissful bouquet of balmy butter, And piquant pastels of mauve, magnolia and mermaid blue.
A parnassian patisserie this is,
It sings of Paris with treacly twang.
Capricious rosettes flirt thy eye,
And blow kisses of fiery cayenne!
Jealous is the museful muffin,
Taunted by Monsieur Macaron and Lady Madeleine!
Behind the pillar in this candy-coated hearth,
Hangs a faithful frame of familial art.
A mother and son blow candles in black and white,
'Twas sweet life, eyes shone bright.
"5 am, on my brother's third birthday," she says, describing the '78 memento that moors her—and her scrumptious sweet shop, Cadeaux Bakery—to a poignant past, "My mother had made a cake to celebrate before rushing off to work." Perhaps her fondest keepsake, Eleanor—a peerless pastry chef who's made (and crushed) bones in the artful echelons of fine dining—hadn't yet been born. Be that as it may, it's a picture worth a thousand words—presage to a life of restaurant toil, and preordainment as future lifer. A 'like mother, like daughter' tale that's come full circle, as it stands, Ellie's the one conjuring up mirthful memories, whilst sweet-toothed souls blow out their candles.
Born into the business—her parents' Chinese-Canadian restaurant in Vernon, alive and well—Eleanor's saccharine dreams crystallized upon her discovery of a cake book in university. The book-turned-bellwether inflamed her dalliances with the spellbinding techniques of fine pastry, effectuating her dropout from university and subsequent enrollment in culinary school. Since graduating aged 19, not a day's gone by where she's rested her loins. (Though she'll claim to be a benign workaholic, winsome and wondrous, much like her warm-hearted mother.) "I need to work, but that's just me," says the proud mother of two, "If you're not willing to sacrifice, to die a little bit inside, then this industry is not for you."
"I had something to prove," she says, appointed head pastry chef just shy of 21. Eleanor started at the top—Whistler's La Rua, followed by now-defunct Lumiere, Feenie's, and Blue Water Cafe—and managed wonders before the alarm bells started ringing. "I was killing myself, working 15 to 17 hour splits," she recalls, "That's why 2 years is the burn-out rate for most chefs. It was just crazy, and I just wanted to take it easy." Given the context and hindsight, it's short of a miracle that Eleanor went on to helm Chambar's pastry kitchen for the next 6 years. And though she'd been hired sans entrevue in light of her resplendent raisonné, 300 covers a night was hardly 'taking it easy'.
"6 years really says something!" she quips, alluding to her longer than intended Chambar tenure, "I'd started dating someone I wanted to share a life with so I wasn't too open to socializing with the staff. But all that changed, and quickly! Everyone was so welcoming and talented. It all just became my life." Whether it was debuting over ten new desserts per season(!) from atop a 4 x 3 freezer chest [to which she recalls chef Nico Schuermans commenting, "Are you nuts?!"], or spearheading the collective cramming of staff into a wooden service elevator to 'shotgun' beers, Eleanor's copious adventures could easily fill the pages of a weighty book. Suffice it to say, in Chambar Eleanor found purpose, and a deep sense of belonging. In turn, she bequeathed her talents, and her heart. That alone should qualify her as a gilded inductee into Chambar's hefty hall of fame.
"The motivation was always to celebrate the good that we'd done together," she says, growing nostalgic, "I feel so lucky to be a part of Chambar's original heritage because it started as this small room of people, and look at it now. It's phenomenal how much hard work and dedication everyone's poured into that place. What Chambar's always going to bring back to me is that feeling of home—in some weird, twisted, party-home kind of way. This warm, cozy feeling of being loved."