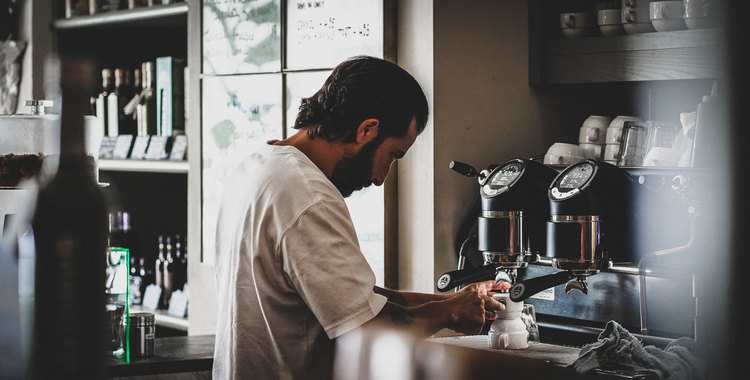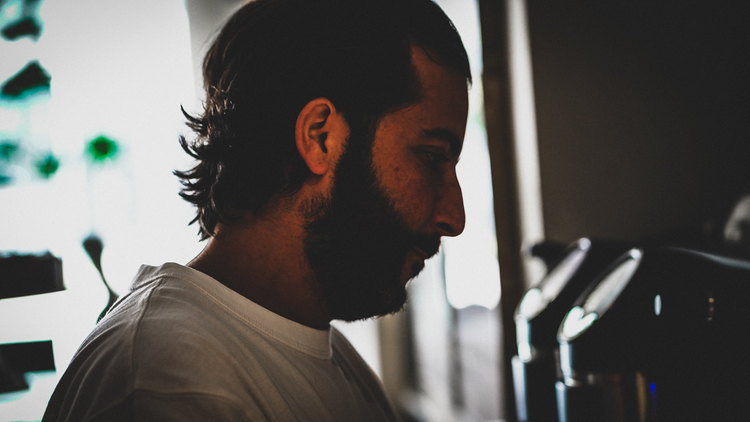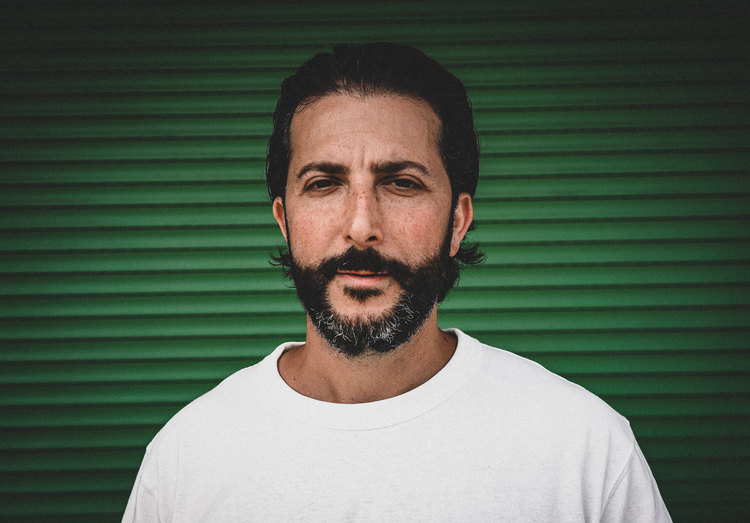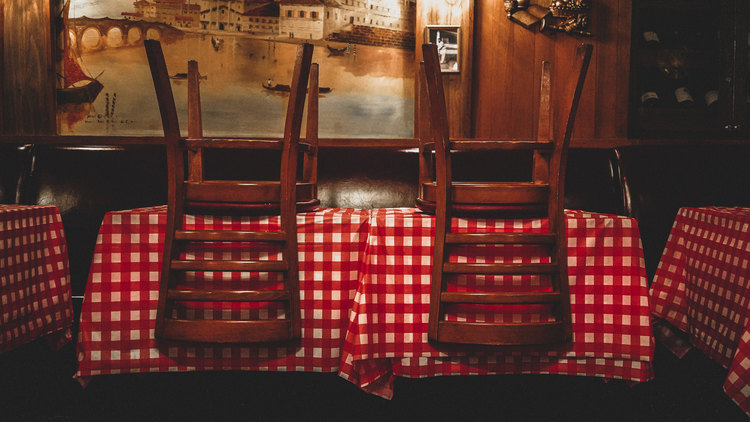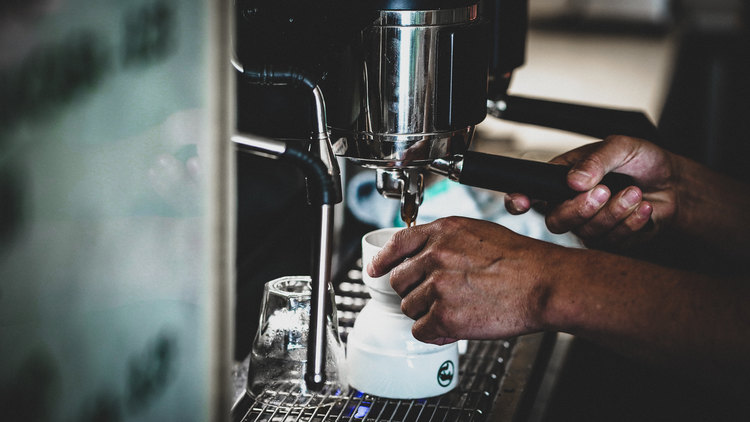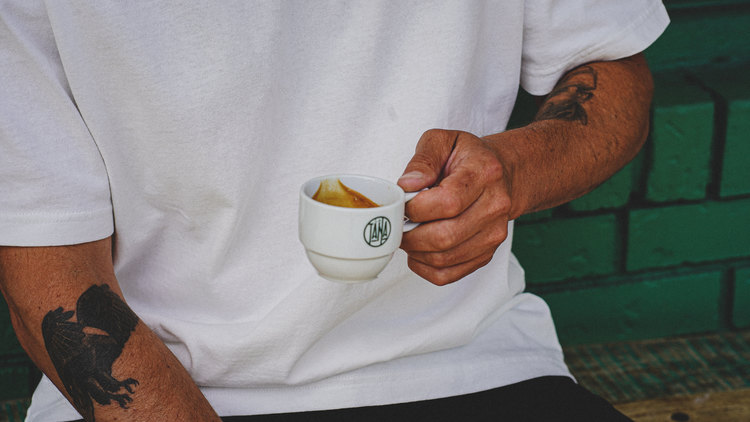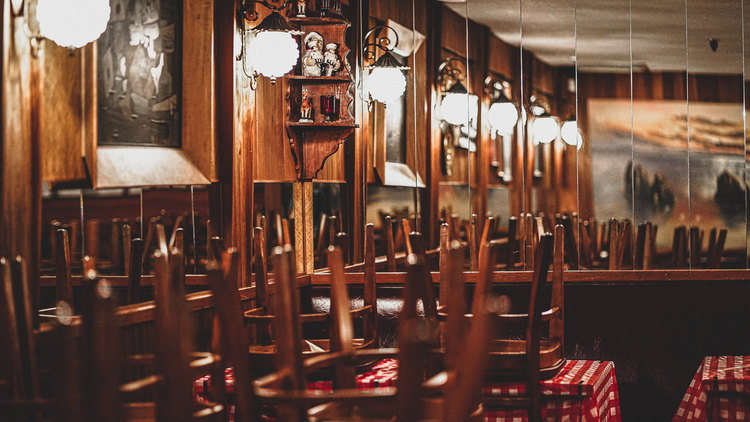 Be that as it may, it's proven a painstaking, transnational trajectory laden with throes. Harking back to the classics, what is the fox if not master adapter and sagacious survivor?
Thank Saint-Exupéry
[Paul Grunberg of Savio Volpe, Caffè La Tana and Pepino's]
"It is only with the heart that one can see rightly," laments the faithful fox in abiding novella, The Little Prince, "What is essential is invisible to the eye." Perhaps the dearest maxim in Saint-Exupéry's beloved fable, it carries significance for one other, curious reason—the employment of an anthropomorphic fox in delivering the moral of the story. Curious indeed, for foxes were fickle. Portrayed as shape-shifting, conniving tricksters since the days of yore, literary foxes have seldom served as sticklers for the savory. Yet adored was Saint-Exupéry's fox, for he preached the importance of forging friendships moored by love, obliging The Little Prince to see not with his eyes, but with his heart. What else shall we give thanks for, thee wise old fox?
Savio Volpe, for one.
A savvy, smart, and curious fox with a larger-than-life appetite—and a penchant for the dandy—welcomes impish patrons at Vancouver's enchanting, oh-so-convivial Italian eatery, Savio Volpe. The man behind this fantastic fox is pertinacious hospitality extraordinaire, Paul Grunberg. At the helm of Vancouver's alimentary, Italian dreamscape—Savio Volpe, Caffe La Tana and Pepino's—Paul's ascension from scullery to startling has been, in his words, "A classical story." Be that as it may, it's proven a painstaking, transnational trajectory laden with throes. Harking back to the classics, what is the fox if not master adapter and sagacious survivor?
"I've always been career-focused," he says, proud son to an immigrant father who went from working in the mines to graduating UBC Law with flying colours, "Working hard to save or make money has always been my mentality." Unlike his academically inclined father, Paul struggled with school, finding solace in the home kitchen, not to mention, home economics—"Both my parents worked, so I'd always help get dinner ready. It wasn't fancy stuff but cooking gave me a lot of satisfaction and self-esteem. I'm a creative person. I like doing things." Emboldened by his dalliances, Paul set out to find a part-time job in hospitality. Rejected by Quizno's, he applied instead to Earl's—"I started my shift after school and worked until midnight, 4 days a week. I worked hard. Whatever it took." Paul was good, so much so, management implored him to quit school and work full-time.
Paul didn't take the offer. Good news nonetheless, for he'd made up his mind to be a lifer. Enrolling in a 2-year Hospitality Management program at Camosun College, Paul worked in a boutique hotel in idyllic Interlaken, Switzerland as part of a gruelling practicum to cut hospitality teeth. "I worked my ass off—7 days a week, 14 hours a day," he says, "Some days I could barely walk because my feet were so sore. One morning I woke up with a green face, literally—green!" Blame the Swiss for his verdant visage, and his perseverance for becoming one of the most admired, and fondly remembered managers of Chambar.
"It was a hot day," he recalls of his interview with founders Karri and Nico, "And I'd somehow decided to show up in my best (thickest) suit." Needless to say, he made a stellar first impression, starting work in Chambar's second year of operation. "I'd never worked as GM, let alone be in charge of an amazing restaurant with buzz and atmosphere. I didn't know who I was as a leader, or what even to really do. I was a bit of a square, like really into empowerment and high fives." Finding his legs took time, but ultimately Paulie went for the jugular, earning everyone's respect by hustling hard, and devising some of the systems still in place today.
"We embraced and embodied hospitality before any of us knew what that really meant," he says, "Chambar had the culture of family. Everyone mattered and had a voice. It was such a nurturing environment, thanks to Karri and Nico, and we all felt a deep sense of ownership to the business.
They gave us the rope, and basically said 'Don't hang yourself.'" Paul and the team climbed that rope, and did so with utmost care for the guest—"The basics and beyond make you successful, not the fluff. It's not all about food or service. It's about how you make people feel. We took care of people. And that was our reputation."
If anything, Paulie made his bones at Chambar. And after two fruitful years, he'd go on to make a name—opening Market by Jean Georges at Vancouver's Shangri-La Hotel. And though he'd felt like a rockstar working with the legend himself (he recalls an unforgettable night of eating and drinking with Jean Georges in New York) he'd had enough of the suit. "And so I went from the man in a suit to a guy in skinny jeans with long hair," he quips, referencing the 'incredible' days opening Chinatown's eclectic Bao Bei, working alongside friend and restaurateur, Chambar alum Tannis Ling. After Bao Bei, Paul moved on, yet again, to open Gastown gem L'Abattoir with dear friend, chef Lee Cooper. Another majestic run in a well-oiled machine, followed by an amicable split. It was finally time to go his own way. Time to get a little—foxy.
"It's been a really hard run over the last 15 years," he asserts, "I don't believe in luck. If you want to be successful in anything, you have to find a positive environment with people you're aligned with, work your ass off, and hope you're seen as such." Evidently, Chambar was that place—an environment that allowed him to be himself, and to grow into the panoplied man he is today. "I'm not a sentimental guy," he says in closing, "Ultimately, you get to a point in life and realize you can say whatever you want—"I'm proud of who I am, and everything I've accomplished." Karri and Nico should be extremely proud. And I know they are. Best of luck for 15 more."
And good luck to thee, Savio Volpe.