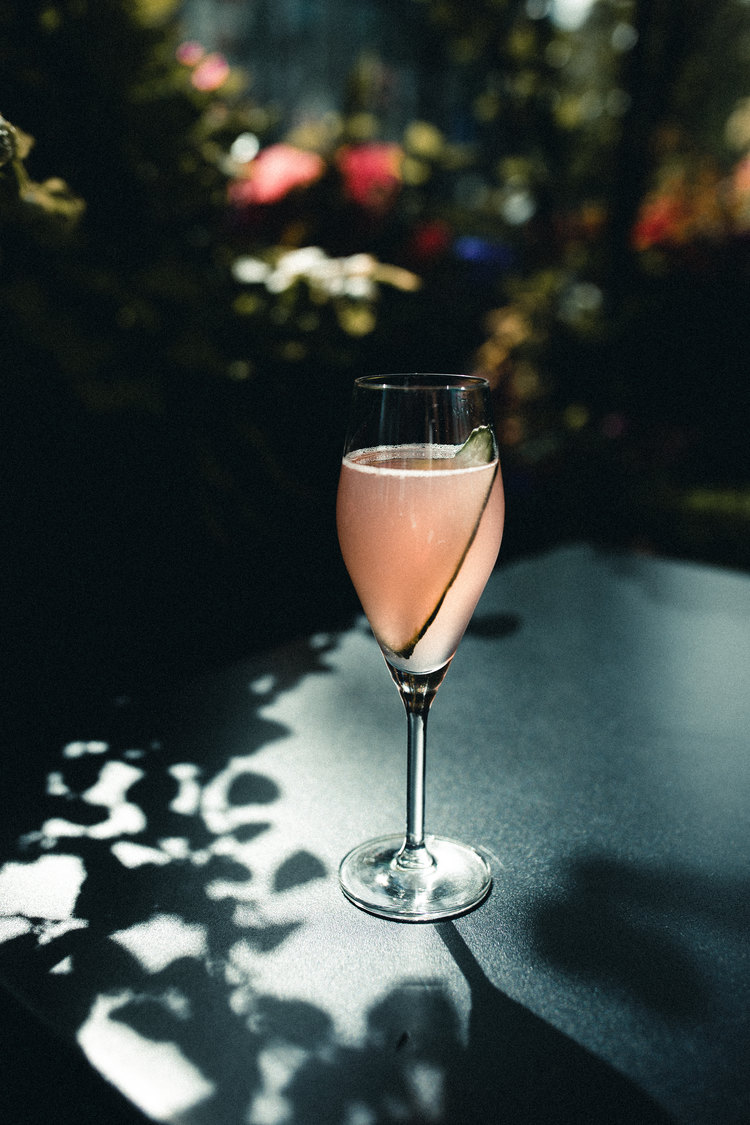 The best moments of any sensory experience, particularly with food and drink, are those that invoke senses of nostalgia.
Memories from our past, particularly those from our childhood, are intertwined with taste and smell; the smell of pine walking through the forest, or that of turkey on Thanksgiving. When a dish or drink can transport us to a happier moments, even just for a split second, it can be profound, and immensely pleasurable.
In summertime, few things are simply as satisfying (and reminiscent of childhood) as a fresh, crisp bite of watermelon on a hot day.
Down by the Bay is a nod to this flavour, but more importantly its a nod to its memories.
INGREDIENTS
1 oz Matusalem Platino rum
1 oz Watermelon cordial
3 oz Sparkling wine
2 dashes Dillon's Wormwood bitters
1 Long cucumber slice
METHOD
Stir the rum, cordial and bitters over ice.
Strain into flute glass and top with sparkling wine.
Garnish with cucumber slice.
WATERMELON CORDIAL
1 litre Fresh watermelon juice
150 ML Cold Water
375 G White sugar
20 G Citric Acid
METHOD
In a saucepan, add water, sugar and citric acid.
Gently warm to melt sugar. Once melted, add watermelon ice.
Stir.
Fine strain through cheesecloth.