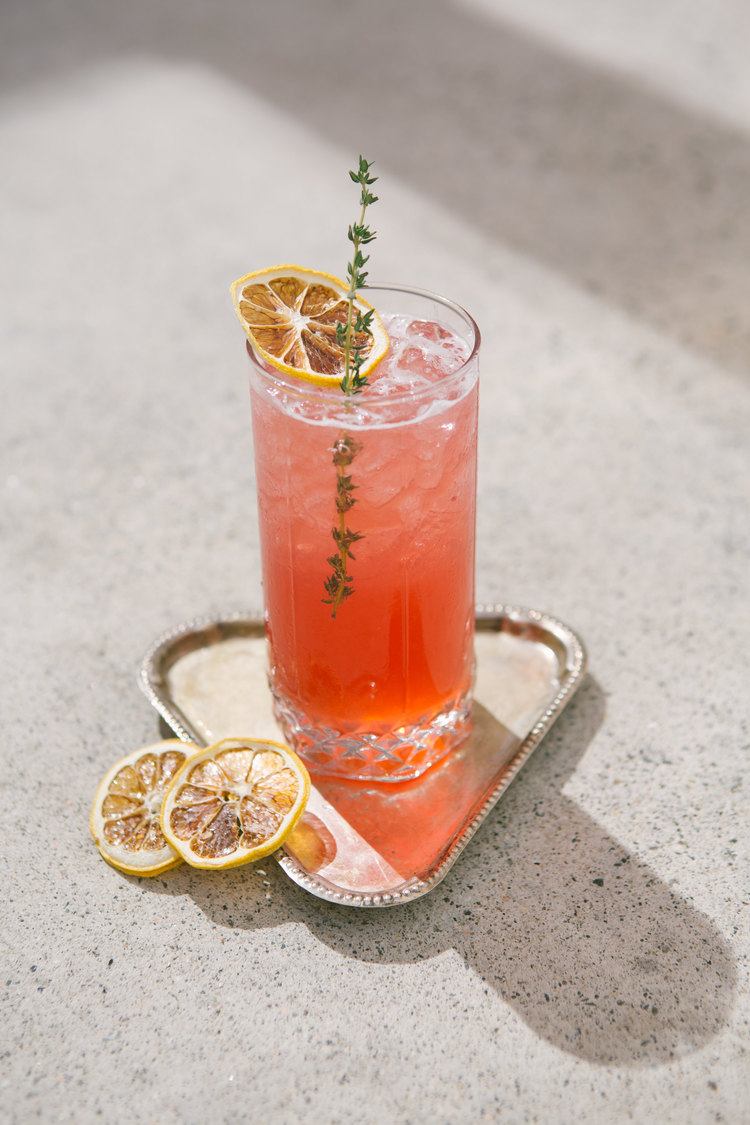 To sit in the shade on a fine day...is the most perfect refreshment - Jane Austin, Mansfield Park
A refreshing and boozy twist on a Hibiscus Lemonade ubiquitous throughout Central America and the Caribbean, this version takes its name from James Lind, the 18th century Royal Navy physician who discovered citrus fruit as a cure to scurvy.
Besides giving his name to this city, Captain George Vancouver's expedition on the HMS Discovery, introduced citrus seeds from South Africa to the Big Island of Hawaii along the Navy to re-supply the Pacific.
Hibiscus, and of course lemon, are both great sources of Vitamin C.
INGREDIENTS
1 oz Matusalem Platino white rum
1 oz House-made limoncello
1 oz Fresh lemon syrup
1 oz Hibiscus Syrup
2 oz Talisman Pale Ale
1 sprig Fresh Thyme

METHOD
Shaken, poured over Talisman Pale Ale, and Kold Draft Ice in a tall water glass, garnish with fresh thyme