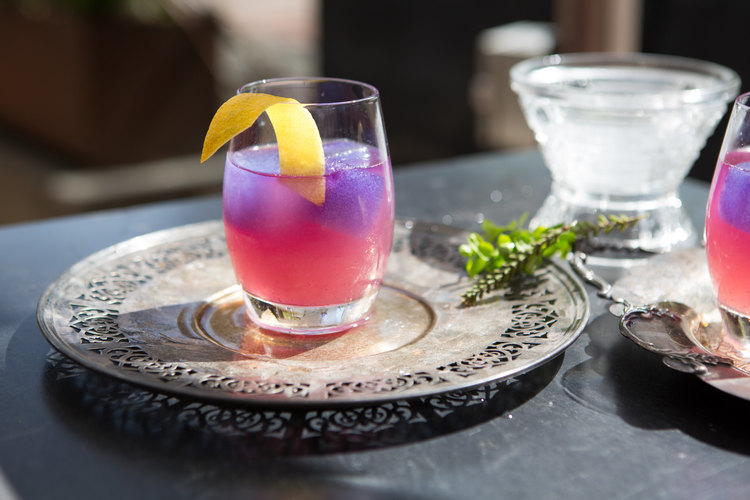 Joy, and fresh days of love, accompany your hearts. - William Shakespeare, A Midsummer Night's Dream
A floral, vibrant vodka sour that changes colour, or "blooms" in the glass. Ice died deep blue with butterfly pea flowers (clitoria ternatea) react with the cocktails citrus elements, turning it a bright purple.
The drink, so named after the Nordic summer solstice festivals, coincide with the Fresh tradition of Saint-Jean-Baptiste-Day, in which lavender has always played a leading role.
INGREDIENTS
1.5 oz Absolut Vodka
.75 oz Wayward spiced honey liqueur
1 oz Fresh lemon juice
.75 oz Lavender Syrup
Lavender salt
Edible flower

METHOD
Shaken, served over blue ice in a juice glass with a lavender salt rim, garnished with edible flower