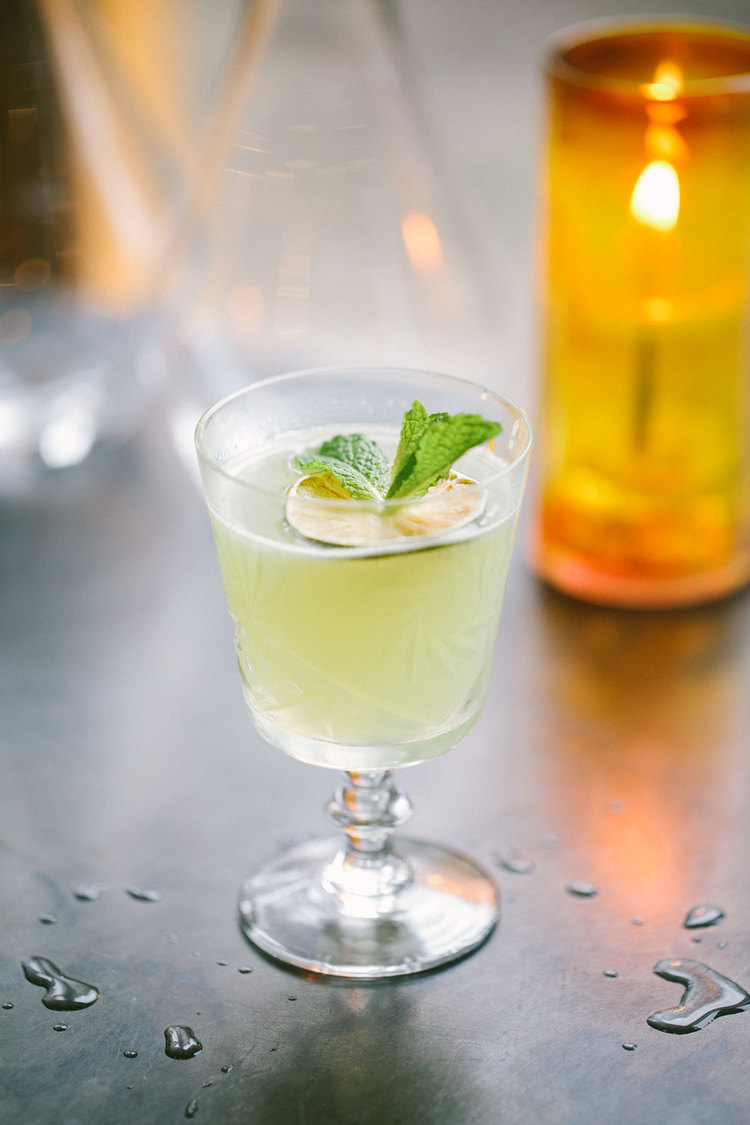 Selva [sel-vuh] - Dense South American rainforest
We often discuss food & drink as being able to evoke a sense of place- a sense of terroir. This is very much the case with spirits as well, whether that be a particular rum transporting you back to Caribbean beaches, or, smelling the salt spray of the Hebridean sea in a glass of Islay whisky.
TRÄ•KÁL, the fun new spirit from Patagonia embraces this mentality tenfold. With hyper-local botanicals infused into its apple & pear distillate, it conjures memories, of walking through the dense Patagonian rainforest, for those of us lucky enough to have traveled there.
We have taken this new spirit all the way to the South Side, rifting on that much-loved classic cocktail. The herbal hit of green Chartreuse helps brighten up the botanical nature of this springtime cocktail.
INGREDIENTS
1.5 oz TRÄ•KÁL
.50 oz Green Chartreuse
.75 oz Fresh Lime Juice
.50 oz Simple Syrup
Handful of mint leaves

METHOD
Combine all ingredients in a shaker. Shake firmly over ice. Fine strain into a chilled cocktail coupe. Garnish with fresh mint spring.
This cocktail may not be available when ingredients are out of season.