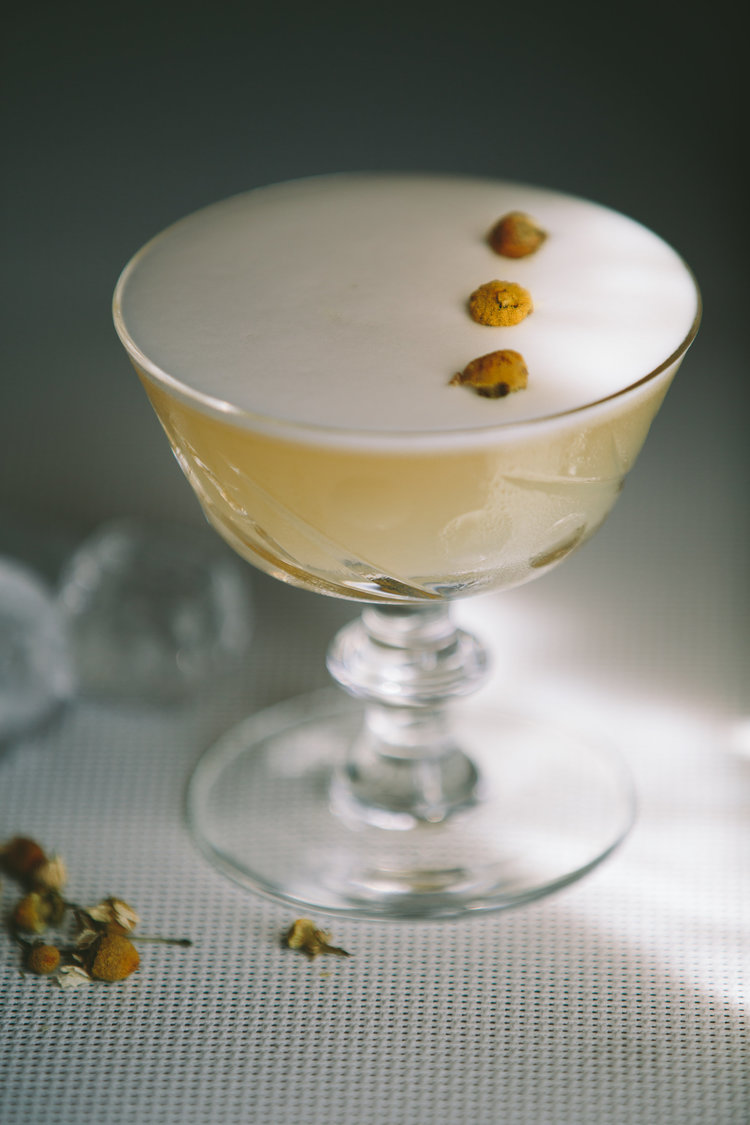 Elegant, floral, refined, this cocktail is reminiscent of a Victorian garden in the spring.
The Wildfell Hall gets its name from Anne Brontë's 1848 novel, The Tenant of Wildfell Hall, published under the male pseudonym of Acton Bell. Considered one of the first sustained feminist novels for challenging the societal norm of unquestioned marital devotion, it raised eyebrows by also championing female autonomy, courage, and agency. The story follows Helen, a woman escaping the downward moral and physical spiral of her alcoholic husband and the cruelty of her married life, with her young son in tow.
In 1913, British author and suffragist May Sinclair wrote: "The slamming of Helen's bedroom door against her husband reverberated throughout Victorian England. In leaving her husband, Helen violates not only social conventions, but also English law".
INGREDIENTS
1 1/2 oz The Botanist Gin
3/4 oz Alvear sherry
1/2 oz Chamomile syrup
1/2 oz Fresh lemon juice
1/2 oz Egg white
METHOD
Shaken, served up, absinthe mist, chamomile garnish.
"Although I maintain that if she were more perfect, she would be less interesting"
— The Tenant of Wildfell Hall