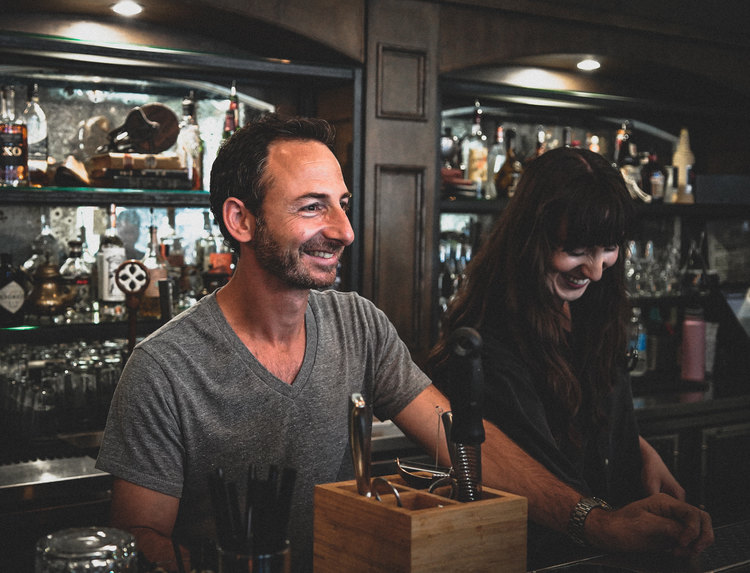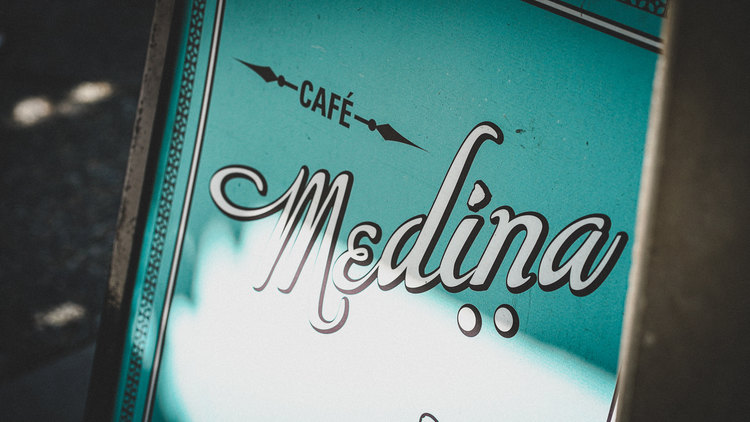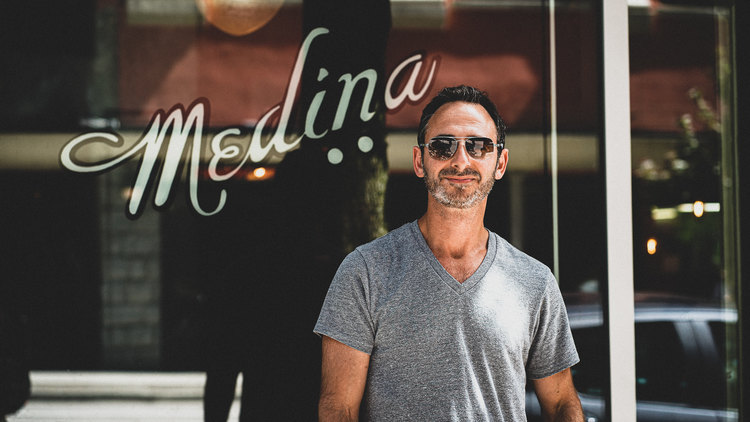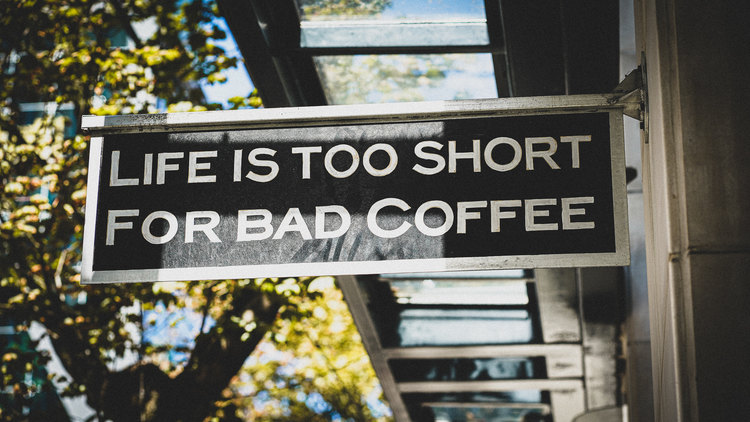 The characters at Chambar had such amazing chemistry, inspired and empowered by this young couple who ignited a revolution in Vancouver. Karri and Nico showed this town what two young people with vision—not to mention, balls and tenacity—could accomplish.
// Photography & writing by Hakan Burcuoglu of The Curatorialist
Boris. [Robbie Kane of Café Medina and Superbaba]

"Ah, mon ami, the ups and downs of life!" loafs Boris—the ballsy, bizarre, and blithesome Russian waiter in Orwell's majestic memoir, Down and Out in Paris and London. Bedridden, and waiting in the wings of 1920s Paris, "It is a gamble" he murmurs, proud soldier turned servile savant—"Waiters may die poor, or make their fortune in a year. You never know when a stroke of luck is coming."
It's a fitting eulogy for the chronicles of Robbie Kane—the calculating, charismatic Toronto transplant whose dauntless drive delivered him from waiting tables to managing a culinary coterie—the Mediterranean mystique of Café Medina, and Middle Eastern charm of Superbaba—lulling most acute of appetites. Once a venturesome vagabond with intermittent spells in landscaping, location management and photography, Robbie found a moor, and evidently, his gold, in the assiduous arena of artful hospitality.
If not for placating the famished, Robbie could've easily built a career impersonating dazzling Depeche Mode frontman, Dave Gahan. But alas, hospitality it was, and his stroke of luck—an anticipatory sentiment that adorns the lives of many a front of house, as did with Boris—arrived in November '04, between the warmly lit, wondrous walls of Chambar. And though he'll confess for being in the right place at the right time, he'll allow zero discounts on brains and brawn—"I worked my ass off, and everything I did, I did for a reason."
His was a life of to and fro prior to Chambar, producing shoots in Toronto and parenting a newborn daughter. "I'd promised to give her the first five years, to constantly be around," recalls the proud father, "I renovated our home, and then my marriage fell apart." Fortunately, it proved an amicable split, and so the gifted server trudged on, finding in Chambar a second family, and fathering another baby with the birth of Café Medina. Before shaking hands with founders Karri and Nico to conceive, Robbie hadn't managed in restaurants a day in his life. And therein lay his fortune—now his dreams, ran rife.
Started as a Belgian waffle & coffee concept, Medina quickly flourished into a beguiling breakfast & brunch destination. Following Chambar's relocation into its second— current—home in 2014, Robbie's since fully taken over Medina's reins, reopening that same year on Richards Street. "I lost a lot of sleep in those days... I almost walked away from the Medina brand," he says, "But no matter what's transpired in the past, I'm very grateful for the opportunities provided me."
Gratitude is religion to hospitality, and Robbie glides its halls with priest-like air. "It was the perfect storm," he opines, visibly nostalgic, "The characters at Chambar had such amazing chemistry, inspired and empowered by this young couple who ignited a revolution in Vancouver. Karri and Nico showed this town what two young people with vision—not to mention, balls and tenacity—could accomplish."
"How would you remember Chambar," I ask in closing, "If it abruptly shut its doors tomorrow?" "I'd see it as a celebration of life! I'd high-five them both, and give thanks for their contribution," he avows, eyebrows raised, "That too, like anything they've accomplished, would be by their own design I imagine."