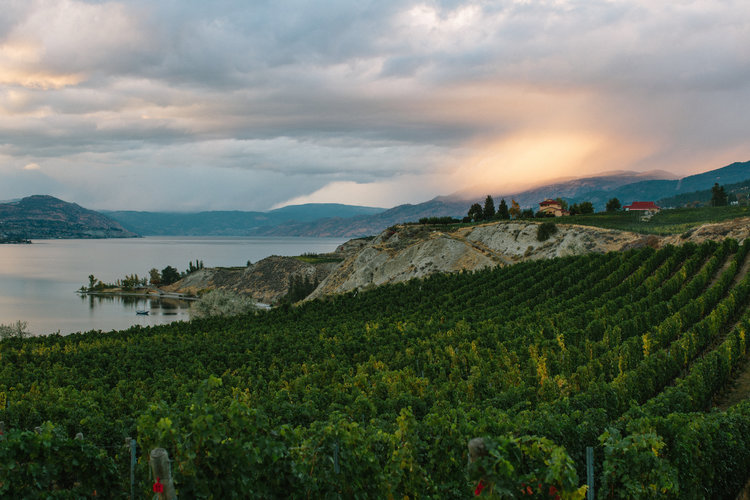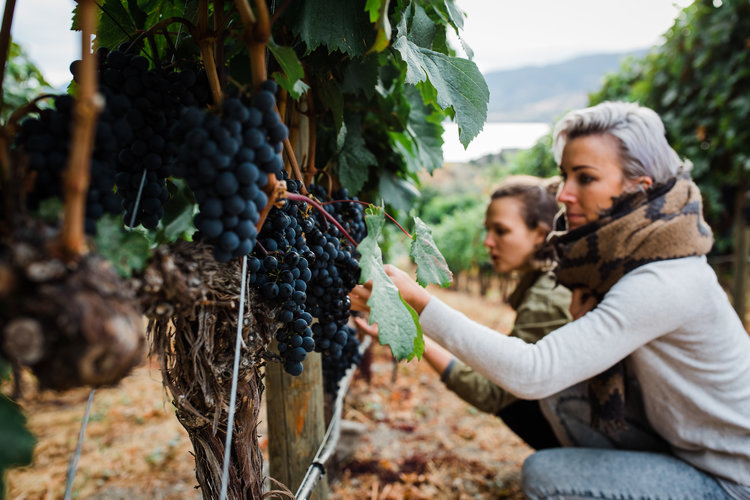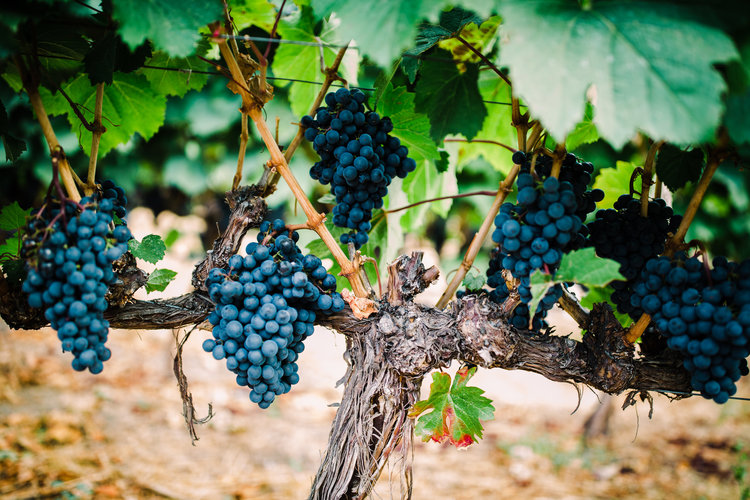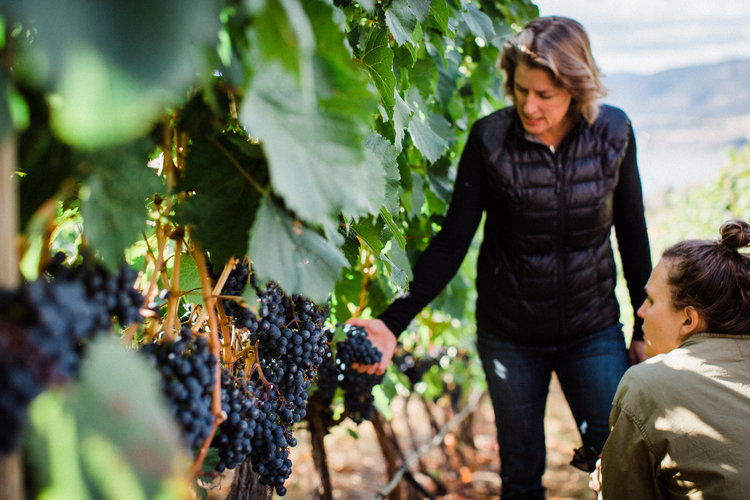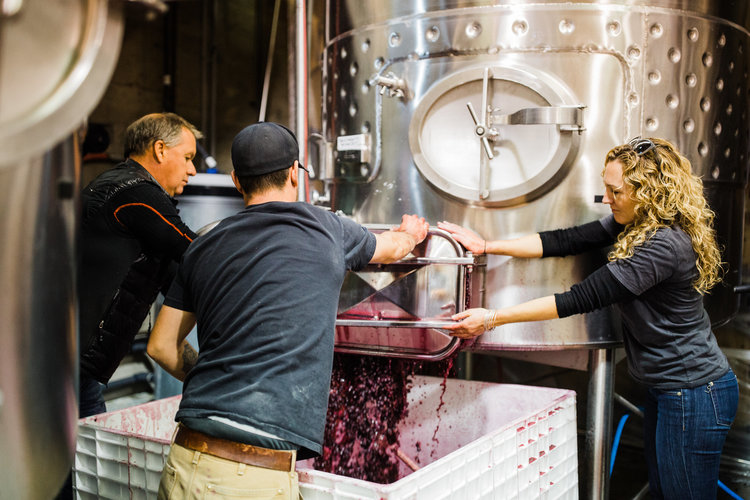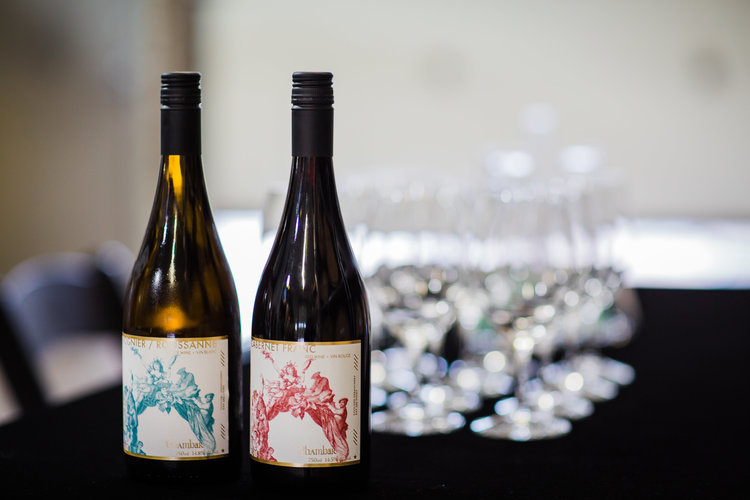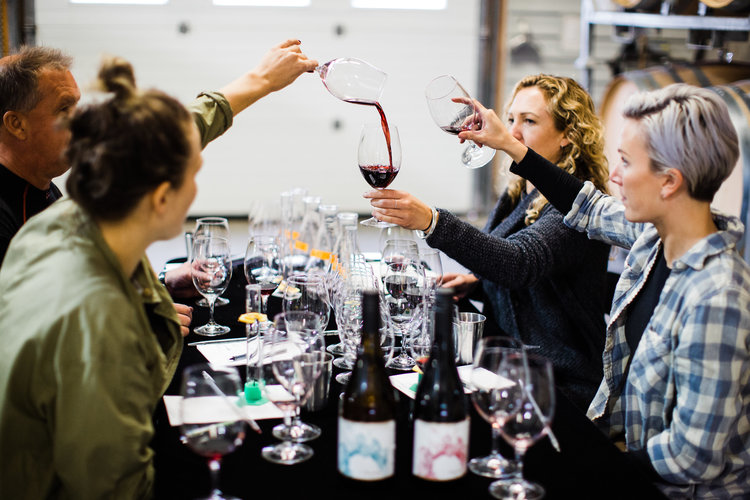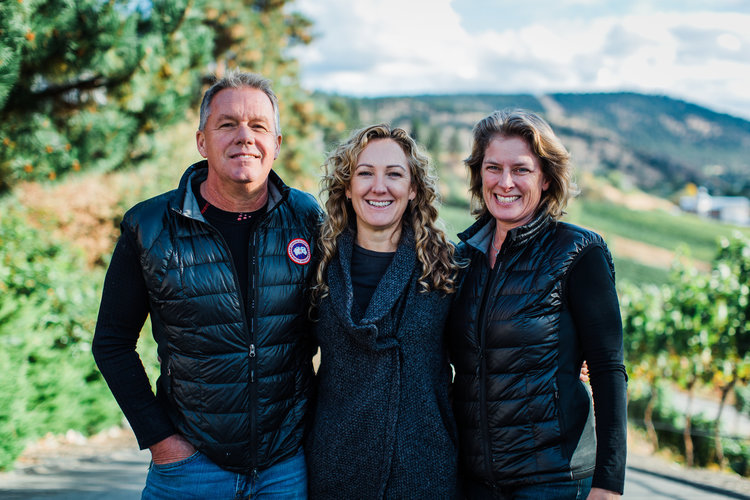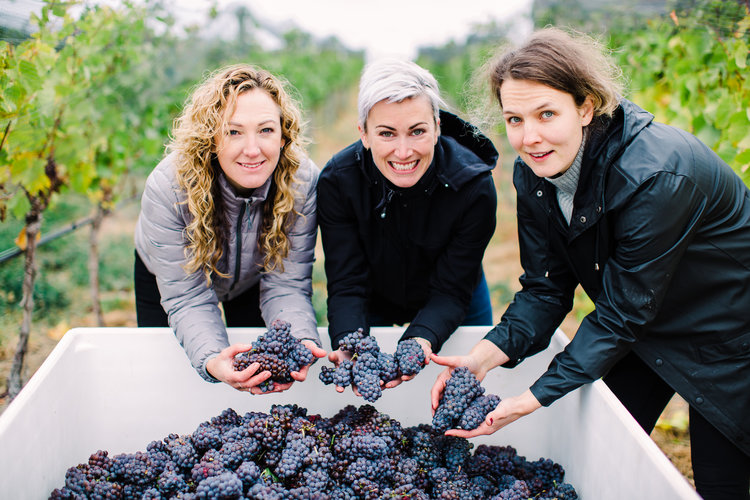 The Exquisite Effects of Playful Collaboration
Some wine pairings are so archetypal they are recognized around the world: Champagne and caviar, port and Stilton, Cabernet and steak- but some wine couplings extend beyond flavour profiles.
In early 2016, in an unconventional matchmaker moment, Chambar Restaurant and Laughing Stock Vineyards paired up on a collaborative wine project and discovered a synchronicity of spirit and philosophy that will scintillate your taste buds.
It is hardly kismet that these two businesses have found themselves entangled: Cynthia and David Enns opened Laughing Stock Vineyards in 2003, only a few short months before Karri and Nico Schuermans opened Chambar Restaurant, and both partnerships have seen salubrious growth and success in their businesses, establishing themselves as institutions, as well as generous patrons to the culture and people within their respective industries, nurturing growth and success all around them (see Chambar Effect).
Even the playful natures of their names seem complementary: "Laughing Stock" cheekily references the risky manner in which David and Cynthia discarded their careers in finance for that of winemaking; "Chambar" is a play on a Belgian expression alluding to the rambunctious but harmless moment 'when the teacher leaves the room, and all the kids go crazy and play.'
And play is something they do very well.
David planted a few curious vines of possibility into the ear of then-Chambar sommelier, Maude Renaud-Brisson, a few weeks prior to the Vancouver Wine Festival in 2017 (the year in which Canadian wines took center stage), but it was amidst the bustle of wine frenzy that a spark of conversation and a shake of hands sealed the commitment to a collaboration between winery and restaurant. Although Laughing Stock keep their wine portfolio fine-tuned to around nine styles of wine, they intentionally grow extra grapes, and have invested in a variety of wine production "toys" if you will, allowing them room for experimentation: a private playground into which Chambar was cordially invited.
And so it began. But what wines to make? Discussion amongst the Chambar wine team and Karri led towards an arrangement to make both a white and a red wine, for spring and fall release. For the white, Chambar appropriately went orange, choosing the rich and textural Rhone Valley varieties, Viognier and Roussanne. For the red, a 100% Cabernet Franc, a varietal the wine team believed to be one of BC's best expressions. Maude travelled to Laughing Stock with Kaela Augustine to choose the original blends, and the torch has been passed on to current Chambar sommeliers Kelcie Jones, and Mike Wong. Kelcie and Karri recently spent time at the winery preemptively blending the 2018 Cab Franc release. Photos of the trip can be found here.
While the sommeliers decided upon blends, Karri collaborated with Glasfurd Walker to design the wine labels. Choosing blends requires tasting for a balance that is not yet there, as the wine will develop with time in the bottle. David thoroughly and expertly guided the Chambar team through this process. The intricacies of bottling wines were also exposed, from the legal requirements for information on a wine label, to which style of bottle and enclosure to choose. The white grapes sat on their skins for 44 days during fermentation, resulting in the orange-y gold hue; the Cab Franc spent 17 months in French Oak. 56 cases of each wine were bottled, followed by the waiting game…
And the resulting wines have proven to be delicious.
In April 2017, the first case of Chambar's Laughing Stock Viognier/Roussanne orange wine arrived. Within a few sips, the wine team, Karri, and the entire staff at Chambar were won over. This wine was balanced, textural, spicy, and absolutely delicious. It was a hit over the spring and summer, and continues to be a staple on the wine list, pairing deliciously with Chambar's bar nuts, olives, and cheese board. A recent trip up to Laughing Stock to help with harvest allowed Karri and the wine team to taste the freshly pressed grape juice for the 2018 release. And the saga continues…
In early October 2017, the red was released. And again, Chambar found love. The wine is 100% Cabernet Franc, with 95% of the grapes sourced from Laughing Stock's Osoyoos vineyard, and 5% from the Naramata vineyard. The wine is juicy and structured and has been embraced enthusiastically by staff and guests, pairing fabulously with La Pièce de Boeuf.
Collaboration is what makes this project so mesmerizing. This was not simply about making a wine. This is British Columbia art and culture manifested into an elixir. David and Cynthia were not "trying" to get rid of grapes, and Chambar sommeliers were not in the business of farming. But through this interactive project, relationships were forged, and knowledge and creativity were nurtured. The simple transaction between winery and hospitality shed its skin and a bigger, better dynamic formed, and all parties involved benefited. All because of a willingness to explore and play with people who have shared values and intentions.
Chambar x Laughing Stock wine is available exclusively at Chambar Restaurant. Come enjoy, and play?
For more playful wines, sign up for an exclusive Chambar Wine Guild membership, to receive a thoughtfully curated wine each month to enjoy with dinner at Chambar!
Article by Laura Starr // Photography by Jenna Low Photography